Schutte-Buffalo and MÜNCH-Edelstahl GmbH Join Forces to Serve
Animal Feed Industry
We are pleased to announce our a recent partnership with MÜNCH-Edelstahl GmbH of Düsseldorf, Germany to co-market our complementary product lines and integrated solutions to the North American animal feed industry.
As leaders in our respective areas of capital equipment manufacturing, we will each leverage our niche competencies in the hammer mill and pellet mill spaces in contribution to this exciting new partnership. At Schutte-Buffalo we offer several series of full-circle screen hammer mills that provide a consistent, exact desired finished particle size, while maximizing energy efficiency; an ideal combination for pellet production. MÜNCH-Edelstahl offers an industry leading line of pellet mills, conditioners and crumblers, ideal for creating the optimal finished feed product for a variety of species. Together, Schutte and MÜNCH offer the producers of animal feed and pet food top-notch turnkey solutions for their production needs.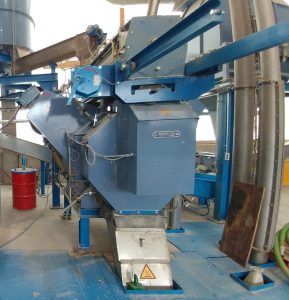 "We are very excited to announce this recent agreement with our esteemed colleagues at MÜNCH-Edelstahl GmbH.  We are confident that this partnership will be a great success, allowing us to expand our product offerings to include full pelletizing systems for the animal feed industry. Our rugged hammer mills and the precision pelletizing equipment from Münch make a great combination." Martin J. Berardi, CEO, Schutte-Buffalo
This new partnership was debuted at the recent 2017 International Production and Processing Expo in Atlanta, GA, where a Series 24 Circ-U-Flow Hammer Mill, Laboratory Scale Pellet Mill, and Pellet Crumbler were on display. Schutte-Buffalo is the exclusive provider of MÜNCH-Edelstahl pelletizing equipment to the North American animal feed industry.
"Our recent agreement to co-market our pellet mill line with Schutte-Buffalo's size reduction equipment is a very positive venture, allowing MÜNCH-Edelstahl to establish a greater presence in the North American Animal Feed Production industry." Peter Münch, MÜNCH-Edelstahl GmbH
At Schutte-Buffalo we pride ourselves on the detailed information we provide to our customers. If you would like to receive an equipment quotation tailored to your unique material specifications and production goals, please select the appropriate link below:
Request a Size Reduction Equipment Quotation
Request a Pelletizing Equipment Quotation