15 SERIES INDUSTRIAL GRINDER
High production hammer mill. Reduces a variety of fibrous materials to desired size.
When the application calls for high tonnage grinding of relatively low abrasive, organic and/or fibrous materials, the 15 Series Industrial Grinder is your best choice. With five standard sizes (24" – 72" wide) to choose from, the 15 Series is available in either gravity or pneumatic discharge. The large rotor width allows for maximum discharge area while the easy to change screens allow for the exact desired finished . The 44" rotor diameter provides the high tip speed required for maximum throughput using an 1800 rpm motor.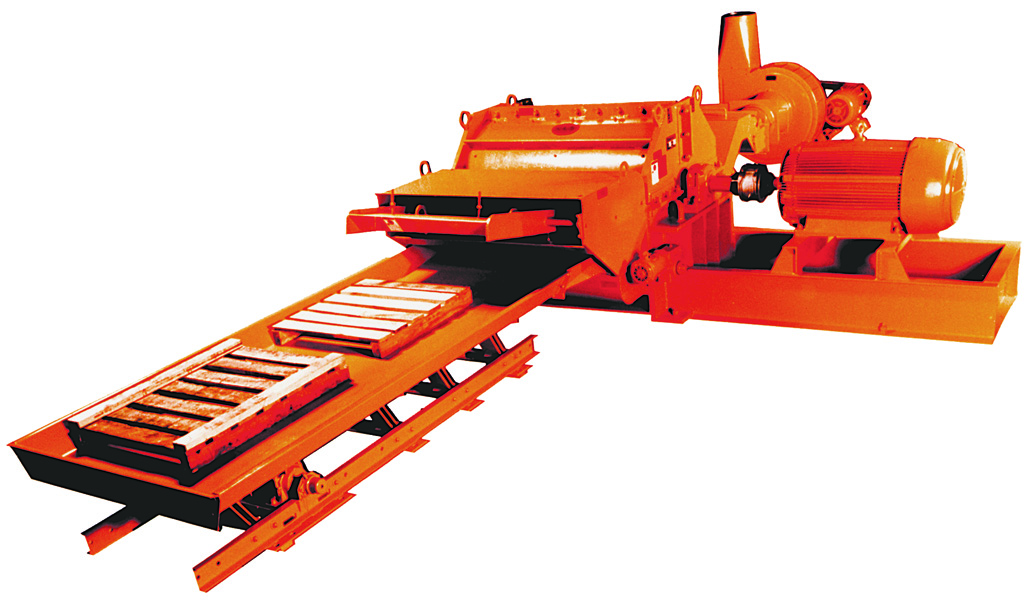 Click to enlarge
Typical Applications

Agricultural product
Biomass
Carpet recycling
Cardboard
Hogged wood scrap
Meat and bone meal
Paper
Wood chips
Wood shavings
Wood briquettes
Wood pellets

Key Features

44" rotor diameters produce high hammer tip speed.
Perforated screens and/or heavy duty grates.
1800 RPM motors.
Also available with 1200 RPM motor as required by application.
Heavy plate construction and internal ribbed liner plates.
Several four-way reversible hammer styles to choose from.

For additional information, download File(s):







Sample Materials Processed

fiber cement

paper

hogged wood scrap

planer shavings

wood chips (dry or green)

bark